Lisa Wool – Executive Director 
A native Delawarean, Lisa Wool grew up either playing in creeks in northern Delaware or body-surfing the waves in Rehoboth.  Lisa has a Bachelor of Science degree from the University of Delaware's Agricultural College with a concentration in Wildlife Conservation, as well as minors in Animal Science and Biology.  Lisa spent the past 16 years at the Partnership for the Delaware Estuary creating and implementing innovative education and outreach projects in Pennsylvania, New Jersey, and Delaware.  Prior to that, she worked for Delaware Greenways, the Department of Natural Resources and Environmental Control, Fish and Wildlife, as well as Parks and Recreation.  When she's not out exploring her new home, the Nanticoke, she enjoys volunteering at local animal shelters.
Beth Wasden- Volunteer and Outreach Coordinator
A Georgia native, Beth Wasden has resided on the Delmarva Peninsula since 2004. Beth has a B.A. in history and Russian Studies from Syracuse University. Prior to joining the Nanticoke Watershed Alliance in 2010, Beth served as an AmeriCorps Volunteer Coordinator at Fort Delaware State Park and as the Volunteer Coordinator at Pickering Creek Audubon Center. In addition to managing the Nanticoke Creekwatchers Program, Beth coordinates the Residential Plantings for People and Pollinators Program and is a Level 1 Chesapeake Bay Landscaping Professional.

Sydney Williams – Education Coordinator
Originally from Wisconsin, Sydney moved to Maryland in 2009. She moved to the Eastern Shore in 2017 to attend Salisbury University, where she earned a B.A. in Environmental Studies. She hopes to gain a deeper understanding of the watershed, the people who inhabit it, and the relationship between people and the Nanticoke. In addition to educational and outreach events, Sydney also coordinates with churches and municipalities to install tree plantings, pollinators gardens, rain barrels and more. She is also a Level 1 Chesapeake Bay Landscaping Professional. Please contact Sydney for any general questions about the Nanticoke Watershed Alliance.
Tedi Kohinke – AmeriCorps Member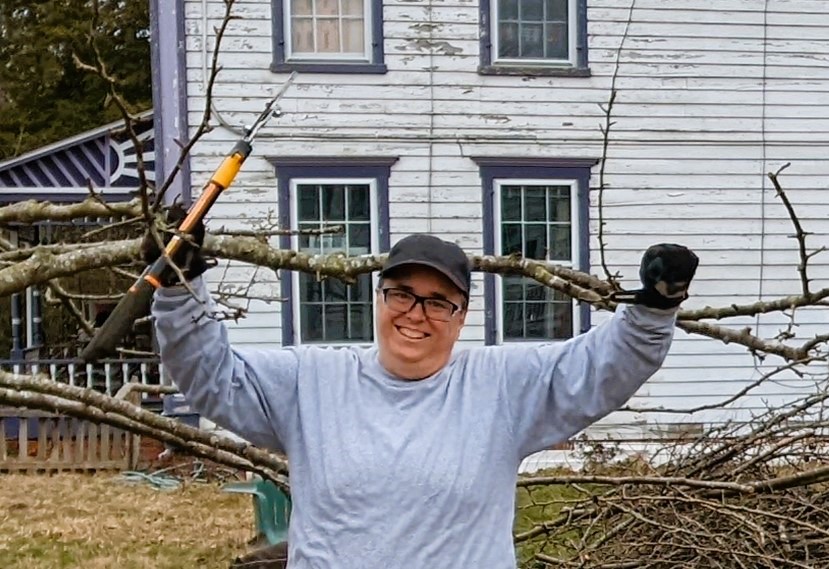 Originally from southeastern Virginia, Tedi moved to Delaware in 1997 for the beaches and stayed for the hiking trails. They are passionate about volunteering, home renovations, and gardening. They began Creekwatching in 2018 and are now excited to do a year of service through AmeriCorps with Nanticoke Watershed Alliance working on social media, green infrastructure, and homeowner projects especially.
Bunny – Poo-lution Reduction Liaison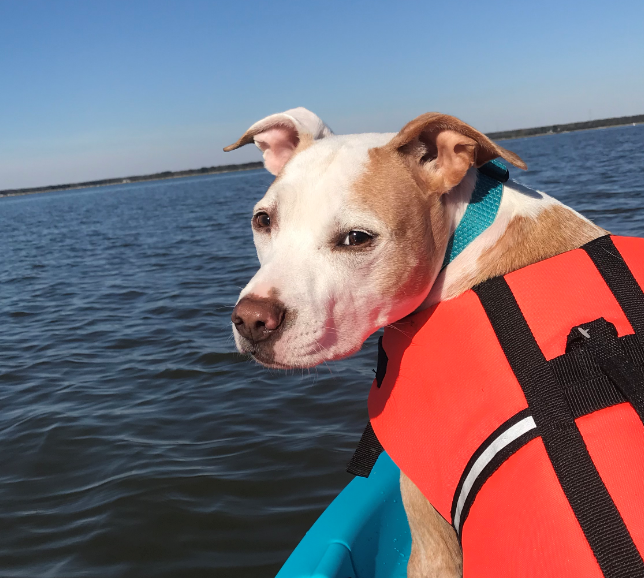 Adopted in Delaware, Bunny relocated to the Delmarva Peninsula in 2018.  While she did not graduate per se, only receiving a Certificate of Participation from American K9 Academy, she has however proven to be a hardworking and invaluable crew member at the NWA.  Here primary role is serving as a liaison with the canine community to ensure their caretakers pick up after them, so we all have healthy waterways to swim and fish in.  When she is not out on the river paddling (or doggie paddling) looking for river grasses, she is in the office making sure the staff and volunteers receive the proper appreciation for their hard work.